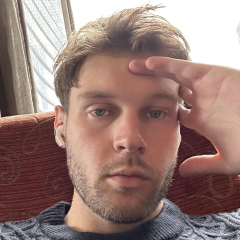 Lachlan Grant
Web3 enthusiast, entrepreneur, and Founder of W3B Studios
Gaming Industry Transformation
Lachlan has a vision for web 3 products that was initially inspired by the gaming industry, where a world of opportunity can be spawned with digital assets.
Lachlan spent his youth teaching, guiding, and educating communities of players from disadvantaged circumstances across the globe on how to generate wealth through farming digital assets – a personal favourite was 07 RuneScape.
To create such a reality, widespread adoption of web 3 in the gaming industry will need to become the standard.
With W3B Studios, he wants to play a significant role in bringing this reality to fruition.
Building a Team of Visionaries: Collaborators at W3B Studios
Being highly motivated, Lachlan started his journey in web 3, Lachlan previously founded his own GameFi project in 2021. He achieved a 220m ATH (All-Time High) and took on the role of CMO & Creative Director for the project.
He was then incubated by Binance and mentored by CZ in the same year. Since then, he has been privately recommended to work on top-tier web3 project launches through various launchpads and VC networks.
To expand his vision, Lachlan founded W3B Studios, an all-in-one creative marketing studio that innovates strategies to introduce well-refined products and real industry leaders into the blockchain space.
He has expanded his team with some of the brightest minds in the space who share the same vision. This includes launchpad founders who help stabilize project health, incubators that assist in cleaning up ecosystems with burn innovations, NFT specialists who provide community-building values and culture, marketing researchers, GameFi founders, and more.
Fostering a Balanced Ecosystem: Values of W3B Studios
W3B is a group of competitive gamers at heart, so something we require from our clients is a balanced ecosystem. Similar to the real world, rewards and opportunities should be fairly earned with the right amount of effort and skill.
Otherwise, W3B only takes on clients that we believe are great opportunities to bring more exposure to web 3 products overall, bringing us closer to our dream reality.
15% discount for Syndika Members and Clients!
Contact us