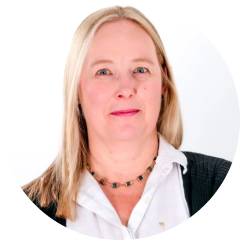 Expert in Web3 consulting, writing, and speaking
Blockchain and Web3 Consulting, Writing, and Speaking
Kate works with businesses at all stages who are considering the use of emerging technologies, in particular blockchain and crypto assets, to transform their business models and processes and access new markets. In a career spanning more than 30 years, she has held senior technical and financial roles in businesses across multiple sectors including utilities, manufacturing, leisure, software, and games, leading several enterprises through their start-up and growth phases. Her services include:
Strategic Consulting from Concept to Realisation
Exploring the potential of Web3 technologies and the metaverse for your business
Defining your business case for blockchain adoption
Analyzing your process flows, user profiles, and data structure
Scoping blockchain development specifications
Executive Orientation
One-to-one or small group sessions with decision makers, C-Suite, and Board. These can be focused on a single technology, building an understanding of blockchain and cryptocurrency that can aid informed decision-making, or addressing the wider convergence of Web3 technologies and the Now, Next, and Future possibilities for business transformation and growth.
Writing
Ghost or own-byline articles for PR purposes.
Copywriting for tech-heavy pitch decks, cutting through the jargon to explain your business case to investors.
Speaking
Keynotes, panels, on stage, online, and live on air. Kate is represented by Chartwell Speakers for formal events.