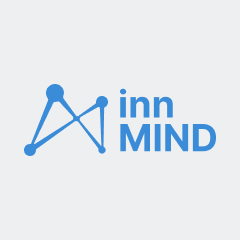 InnMind
Expert in fundrasing, VC relationship, and startup acceleration services
Fundraising and Acceleration for Web3 Startups from InnMind
VC Fundraising and Investor Relationships
Raise funds efficiently. Engage in live pitches directly to VC investors. Get your pitch deck rigorously reviewed and improved, with direct feedback. Optimize your token model and design with expert insights. Straightforward, transparent, actionable.
Web3 Startup Accelerator
Grow faster. Dive deep into DeFi, NFT, Blockchain, and the Metaverse. Benefit from targeted mentorship and workshops, all tailored to your startup's needs. No fluff, just solid guidance.
Why Choose InnMind?
Real Connections: Direct introductions to proactive VC investors.
Precision: We understand your startup and target its specific needs.
Results: Startups with us don't just move; they leap.
About InnMind
We bridge innovation with investment. Our goal? To make sure Web3 startups have the right tools, knowledge, and connections. We've been there, we know what works.
Syndika Members get a 15% discount on our premium services. A straightforward perk for our partnership.
Contact us