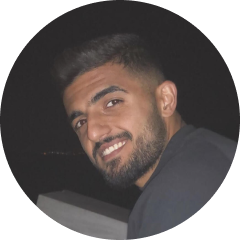 Expert provider of Web3 branding, 2D&3D art, web design & development, and blockchain services
Art and Design Solutions from Eden Tzabar and Cloverful.com
Empowering Web3 Projects with Eden Tzabar and His Web3 Creative Studio
Eden Tzabar is a visionary in the Web3 space, with an inspiring journey that spans over three years. He specializes in NFTs and possesses extensive skills in Art and Web Design. As the founder of Cloverful.com, Eden leads a Web3 Creative Studio that's more than a service provider – it's an innovation hub.
Why Choose Cloverful.Com?
Cloverful provides Art and Design solutions, including:
Branding: Designing impactful brand identities tailored to the Web3 space.
2D & 3D Art: Creating illustrations, NFTs collections, and character designs that captivate.
Web Design & Development: Merging art with UI/UX for stunning websites, along with custom web solutions.
NFTs & Crypto: Offering comprehensive blockchain services, from smart contract development to NFT implementation.
Creativity and innovation are the pillars that make Cloverful the choice for next-generation projects.
Along with his hands-on experience in sales, marketing, and community management, Eden has played major roles in several groundbreaking projects in Web3. His expertise goes beyond these roles with an unrivaled knowledge and understanding of the domain.
Explore the future of web design and art and trust Eden and the Cloverful team to take your brand to new heights, shaping the blockchain landscape with creative solutions.
Find more details here.