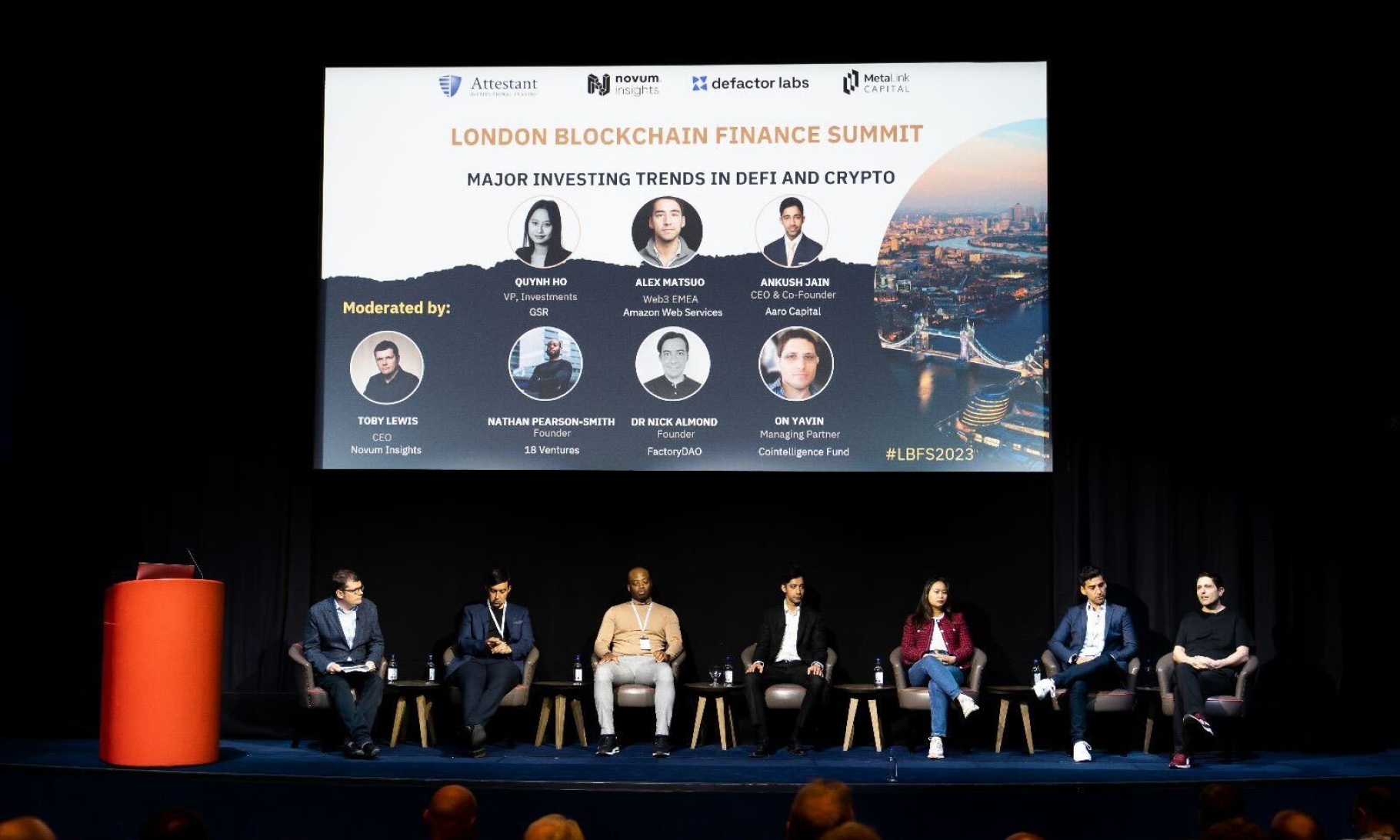 WEB 3.0
Last week, Syndika's Head of Business, On Yavin, had the pleasure of speaking at a panel on major investing trends in DeFi and crypto, at the London Blockchain Finance Summit.
Here are some of the key takeaways:
Overall, DeFi and crypto are exciting and rapidly growing industries with a lot of potential. Investors who are interested in these spaces should do their research and understand the risks before investing. Almost everything out there currently, runs on a cycle of Pump and Dump.
The growth of DeFi and the rise of decentralized autonomous organizations (DAOs) – and the fact that many of them are also Pump and Dumps. Crypto has the potential to disrupt traditional financial markets. The Metaverse is a new frontier for DeFi and Crypto and is expected to be a major growth area in the coming years.
Security is still a major concern when it comes to Blockchain, and investors need to be aware of the risks. Blockchain and gaming are two rapidly growing industries that are poised to have a major impact on each other in the near future. Blockchain technology can provide a number of benefits for gaming, such as true ownership of in-game assets: Blockchain can help to ensure that players truly own their in-game assets, such as weapons, skins, and other items.
At Syndika, we are bullish on the future of DeFi and crypto. We believe that these technologies have the potential to revolutionize the way we think about money and finance, and much more!
🔗Сheck the full video with On's speech here. 👇
We are excited to see what the future holds for this space.
Unlock Your Potential
Want to take your business to the next level? Look no further! Get in touch with us today
Cookie Consent Banner by Real Cookie Banner